Let's get the conversation going! #CanDoCommunity Event | Carlos Watson on Transformation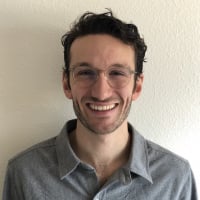 Maxwell Griffith
admin
Hey #CanDoCommunity,
Our Smartsheet Team is ecstatic to have you all join us today (1/21/2021) at 8am PST for our #CanDoCommunity event with the CEO & co-founder of the Emmy Award and Webby Award winning media company, OZY Media, Carlos Watson. Mark Mader, CEO & President of Smartsheet discussing Transformation.
We'd love to drive Q&A throughout the webinar in the Community!
With that being said, please comment below ⬇️ to drive engagement, ask questions about transformation, and whatever else comes to mind as you're tuning in live to the webinar.
If you haven't already done so, please click here to register for the event!