View our #CanDoCommunity event: Carlos Watson on transformation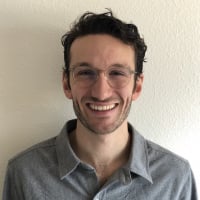 Maxwell Griffith
admin
Did you miss our community webinar event — Carlos Watson on transformation?
Here's a little bit about what we covered:
On Thursday, Jan 21, Smartsheet hosted a #CanDoCommunity web event in our Community featuring Mark Mader, CEO & President of Smartsheet, and Carlos Watson, co-founder of the Emmy Award and Webby Award winning media company, OZY Media.
Carlos answered questions from the community covering the overarching theme of transformation.
He pulled from his experiences, both personally & professionally, to discuss how to handle transformation - be it business, organizational, team or individual.
We will also be posting to this thread questions that were answered throughout the conversation with Carlos and Mark. Thanks for the great question submissions, Smartsheet Community!