Duplicating a column of data from one sheet into another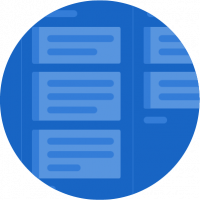 Richard Heath
✭✭✭✭
We run a Master Sheet containing many rows (Projects) and columns (works required). We would like to share a smaller number of columns to an external party.
Normally I would create a Report, select the necessary rows and hit Publish, however, this doesn't permit updates to the Report and therefore the Sheet by the external party.
To overcome this, I thought I could create a new Sheet, which I would share, that only pulls particular columns of data across from the Master Sheet - effectively duplicating a sheet automatically, but constrained to only a smaller set of data.
Can anyone suggest a way of automatically copying data from one sheet's column to another? And as new data is added to the Master, it automatically appears in the new sheet? I assume a MATCH or VLOOKUP, but I can't get it to work.
Thanks,
Richard.