Daily Update Solution without the need to open the sheet, use Zapier, or similar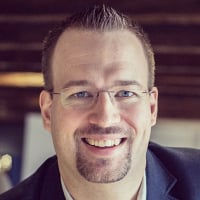 Hi everyone,
Happy New Year!
I hope you're well and safe!
I've developed a way to use the newly released Record a date feature to update sheets with today's date automatically without the need to open it or similar.
1. Add a so-called helper column. (Date). We can call it Today Helper and add a date before the current day.
2. You'd then use an Automation Workflow as described below.
Trigger: When a date is reached
Every day starting on 2021-01-06 (today or earlier)
02:00 (select the time that makes the most sense for the process)
Conditions
Where Today Helper is in the past
Record a date
Record a date in Today Helper
This could also be structured so you'd use a so-called helper sheet for the process above and then link it to all other sheets where you'd need the daily update.
Let me know if you have any questions!
I hope that helps!
Stay safe, and Happy New Year!
Best,
Andrée Starå | Workflow Consultant / CEO @ WORK BOLD
✅Did my post(s) help or answer your question or solve your problem? Please help the Community by marking it as helpful. It will make it easier for others to find a solution.
Tags:
Comments