Pasted text from OneNote to Smartsheet cell appears as an image?!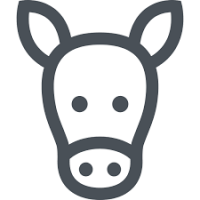 Hi,
When you paste text from OneNote into a cell in Smartsheet it appears as an image.  This is so annoying.  See attachment.
The only workaround is to paste the text into a web browser or word document, then copy/paste that back into Smartsheet cell.
This is affecting our use case somewhat, as often in project meetings our team take detailed notes in Onenote or transcribe via dictations meeting minutes.  From this they should just be able to quickly copy/paste this into Smartsheet for actions etc.
Anyone else having this problem and what have you tried?
Comments