% Complete based on Todays date, Start and End dates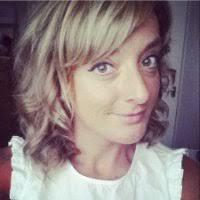 I'm looking to return a % complete based on the start and end dates and the current date.
So if a task starts on the 17/7 and ends on the 31/7, and today is the 24/7 - the % complete would be 53%. - (I want to have this as a separate column so I can keep dependencies on the actual % complete column)
=(MIN(TODAY(),*finish date*)-*start date*+1)/*finish date*-*start date*+1)
The formula above would work in Excel, but is there a smartsheet alternative? Any help appreciated.
Comments