Coming this quarter! 📢 AI, charts to visualize productivity, and more innovations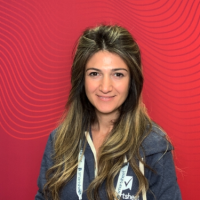 Hello Community,
This quarter, we're focused on the Smartsheet Platform for Modern Project and Portfolio Management.
Hear from our SVP of Product Management, Ben Canning, and get a peek at a number of innovations coming this quarter that'll make your day to day much easier. Whether or not you're a project manager by trade, you'll find these innovations make it possible for anyone at an organization to more effectively and easily plan the work, do the work, and scale the work.
Among the many impactful updates coming this quarterly, learn how Smartsheet is unleashing the power of its platform with GenAI to deliver even greater value for customers like you. From helping you get started, to finding answers and getting insights – read what's in store.
Tags: