Welcome to the Smartsheet Forum Archives
The posts in this forum are no longer monitored for accuracy and their content may no longer be current. If there's a discussion here that interests you and you'd like to find (or create) a more current version, please
Visit the Current Forums.
Including just the latest comments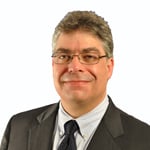 I would like to be able to send project tasks out to folks, but only include the last comment or comments limited to a certain date range.  As it is currently designed, it all or nothing.  I 'd like to be able to have a status meeting... then post my updates as comments to the applicable lines and then select those lines and email them out with just the last comment attached. This would effectively be an almost real-time staut update.   As it stands now, when I include comments they get all the comments from the birth of the task.  Too much to wade through. 
Is there something I can do with a report to only include comments from a certain date range?
Wayne D. 
Comments
This discussion has been closed.