Welcome to the Smartsheet Forum Archives
The posts in this forum are no longer monitored for accuracy and their content may no longer be current. If there's a discussion here that interests you and you'd like to find (or create) a more current version, please
Visit the Current Forums.
RSS feed from a row on a sheet?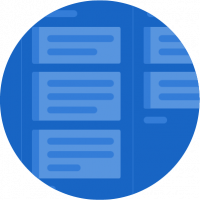 Google docs has had this function forever but it would be great to get out of reliance on them and into Smartsheet for generating RSS feeds.
We have digital signage that can display content from an RSS feed. It would be great if we could just have a web form that would take announcement content and use that on our digital signage via an RSS feed from a Smartsheet.
Any chance that RSS is coming?
Tags:
Comments
This discussion has been closed.