COMMUNITY RELATED: Interacting with other users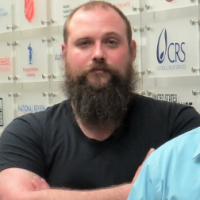 Someone posted a question on my "Wall". Or at least I believe that's what they did. I noticed I also have an "Inbox" here, but it shows that as empty.
I replied on the wall to ask them to create a new post in the public part of the Community, but here are my issues...
I was unable to @mention them in my reply. When I go to their profile I cannot find a way to write on their wall or contact them via their "Inbox".
Short of creating a new post myself just so I can @mention them to get their attention, how can I reach out to someone specific?