Moving Sheet Summary Fields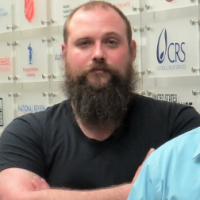 Currently to rearrange the fields in the sheet summary you have to open the field properties and then move it up or down one at a time.
If you have a good handful of fields and then realize that the three or four at the bottom should actually be at the top... That gets to be rather tedious.
Would would be great is if we could click and drag the fields to rearrange them similar to rearranging the fields when creating a form.
Grabbing multiple fields and moving them using the click/drag method would be even better! (same goes for on forms).
I have already submitted a Product Enhancement Request for being able to click/drag a single field, but I think I may also Submit a Product Enhancement Request or two for being able to click drag multiple fields instead of my original click/drag a single field, and for doing the same (multiple fields at the same time) when building a form.
Just figured I would put it out there to see what other people think about it (link provided if anyone else wants to submit and enhancement request).
Tags:
Answers