Data entry into a report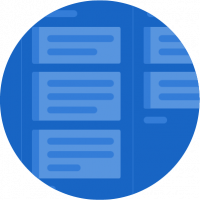 Hello,
I would like to have users enter data into a report, and not the underlying sheet or sheets. I know you can edit data in a report, but you cannot enter new data from the report view.
Is this possible? Or are there creative ways to do this?
I was thinking of creating a dashboard with the report, and then an entry form next to the report. A user would enter their data into the form, and submit, and the report would then be able to pick up the data and present it in the dashboard?
Matt
Tags:
Answers