New Templates & Template Sets for Marketers!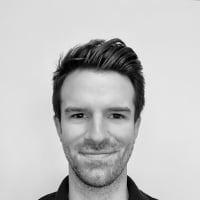 Kevin Branscum
Employee
We are very excited to announce some new Templates and Template Sets tailored for marketers, now available in the Solution Center. In case you didn't know the difference between the two: a template is a single sheet with a focused purpose, while a template set is a combination of objects (sheets, reports, dashboards) delivering a more robust solution. Think "crawl, walk, run".
Templates
-Social Media Plan: Visualize your social media campaigns on a calendar, card view or grid with relevant campaign data; providing a foundation for incorporating key metrics and advanced visualizations.
Template Sets
-Marketing Campaign Management: This template set provides a well-defined process to manage, track and visualize your marketing campaigns - all in one place.
-Marketing Request Management: Built specifically for marketing and/or creative teams who manage the intake and execution of various requests--be they creative requests or general marketing support.
PRO TIP: With Template Sets, don't skip the Getting Started Guide! It will help you get up and running and delivering value to your team much quicker than the 'trial and error' approach.