Checking to see if Children are blank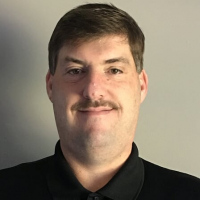 I'm trying to create a formula to check and see if children tasks are blank. If they are blank the formula cell should be blank if not blank will complete another if statement.
Here is the if statement I want to happen if the children are not blank:
=IF(ABS(SUM(CHILDREN([JUL 21]3:[JUL 21]42))) = 0, [JUN 21]44, [JUN 21]44 - [JUL 21]45)
Here is my attempt at the formula:
=IF(ISBLANK(CHILDREN([JUL 21]3:[JUL 21]42)), "Blank", "Not")
I appreciate any suggestions or where I'm missing something.
Frank Smith, PMP
Assistant Director | IT Special Projects Mgr.
Oregon Parks & Recreation Department
If my response helps, please mark it as an accepted answer. 😎
Answers
Help Article Resources