Alignment options for Metric Widgets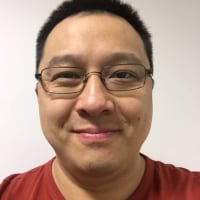 Hi everyone, wonder if someone has come across this and solve for it.
I have a dashboard template as part of a project toolkit (with templates for a project plan, RAID logs, etc). The dashboard itself has a title at the top with the project name. When a PM creates an instance of the toolkit from the template set, one of the steps they have to take is to change the name in the dashboard's title widget from the template's default of "[Enter your project name here]".
This can be automated by creating a metric widget where the source is a sheet summary field onto the project plan's first task, which is always the project name. What I would like to do is to centre--align this vertically? While I am able to "blank" the label, it sits at the top or the bottom of the widget, like this:
The only way I've found, which is a clunky workaround is to add a second sheet summary field in the project plan template to act as a sort of padding element. It has no value and I delete the label, so I experimented with it above or below the "name" sheet summary field until it gave me the desired effect.
It does the job but a more elegant solution would be preferable.
Tags:
Answers