Introduction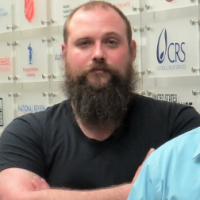 Hello all!
I am terrible at talking about myself, but here goes anyway... I have been using Smartsheet for about 5ish years now. When I first started, I wasn't given a choice in the matter and fought it from the start. But then it started to grow on me.
I saw the many capabilities of it and how it could help in so many areas. Now I use it for quite a bit in my personal life including tracking water levels for kayaking trips, mileage and maintenance of my personal vehicle, quite a few things for my tree service, and a whole slew of other stuff.
I am also fortunate in that I get to pretty much live in Smartsheet for my job as well. Being an information management consultant and leveraging Smartsheet for solutions has given me the opportunity to pay my bills doing something that I enjoy! I definitely consider myself lucky there.
I definitely enjoy a good challenge. I am one of those crazy ones that has fun building out the crazy formulas and solutions, so feel free to reach out!
Side note: Greatest band ever...
Comments