Scavenger Hunt: Show & Tell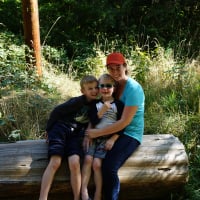 Hey Community - I'm Alyson Engelbrecht, a native western Washington girl. I'm a Product Trainer on the Training Team. I use Smartsheet everyday to teach customers and customer teams how to use Smartsheet efficiently in their business. I love the challenge of identifying 'ah ha' moments in a training session or figuring out how a team might best solve a business need by utilizing a Smartsheet feature within their solution.
Outside of work you can find me out in the garden, at the lake or on the slopes, trying to execute a new recipe, pouring over seed catalogs and starting seeds (in the winter) or reading a good book. I'm a bit of a magpie when it comes to hobbies so you might also find me hiking, painting, crocheting, taking photographs, playing guitar or piano, or recently designing the rooms for our home remodel. I'm up for almost anything. :)
I'm most excited about returning to in-person training in 2022 - company onsite trainings, regional Smartsheet academy and Engage (Yea Baby!). I hope I get to see you in person soon.
Comments