What does it look like to operate at your peak? 💭 Join the conversation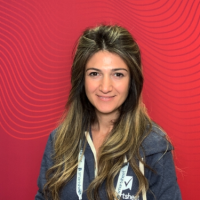 Hello Community Members,
When I browse our Show and Tell category or exploring answers shared on our Question of the Month, I'm instantly in awe of all the incredible work our members do at work, for their communities and families.
I want to know what is it that recharges you and gets you in the mental and physical state to do your best.
What does it look like to operate at your peak?
Share what it means to operate at your peak in the comments below. 🔽
Here's what a few Smartsheet teammates had to say:
"I have four children, so recharging outside of work looks a lot like sleeping. But also spending time with my family. I come from a big family. We like to do big holidays, big family vacations, and those always recharge me."
Miya McClain, VP of Product Management, Smartsheet
"I definitely work at my peak when I'm feeling good physically. For me, that means getting the work out in the morning — making sure I get enough sleep and I eat well. There's a really big connection with feeling physically good and being at my peak at work."
Andrew Bennett, CMO, Smartsheet
At Smartsheet, we believe that our greatest power is unlocking the power of others. When our work is fulfilling, we can bring our best selves to work.
Live in the Seattle or Chicago area? You may have seen one of our Operate at Peak Human ads. Get more info on where you can spot them.
Tags:
Comments