Welcome to the Smartsheet Forum Archives
The posts in this forum are no longer monitored for accuracy and their content may no longer be current. If there's a discussion here that interests you and you'd like to find (or create) a more current version, please
Visit the Current Forums.
Community Suggestion: Submit Product Enhancement Requests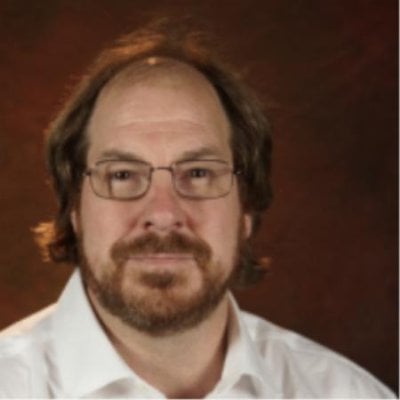 Every once in a while, I get an idea and wonder why I did not think of it before.
When you see a post on the Community that asks for a feature, enhancement, or bug fix you want, click on that "Submit Product Enhancement Request" link to the right.
Capture the link for the post you are referencing and say "See this post"
Expand on it if you have time, like this:
See this post:
https://community.smartsheet.com/discussion/working-within-saved-filters-enhancement-request
I too have lots of times I need a one-off filter and I don't want dozens or more filters in my system as I start to lose track of them.
Based on what Smartsheet employees have stated here, they aren't counting our "+1" and "me too" comments here, only what comes in the link. So let's give it to them.
Craig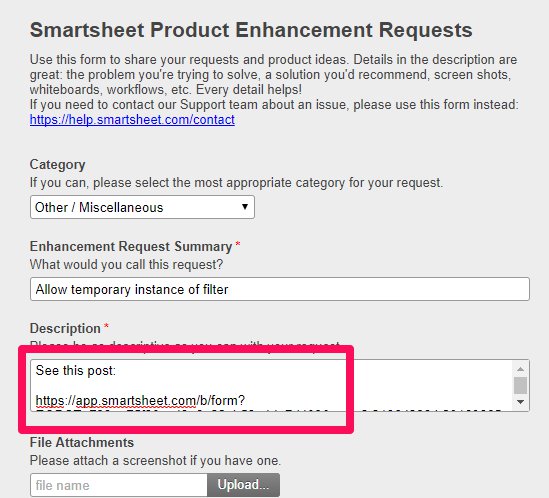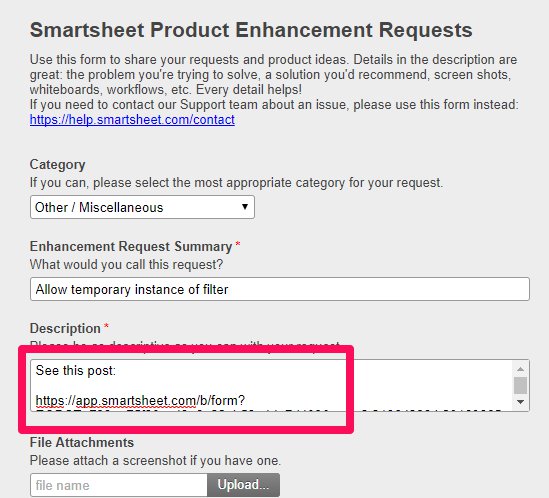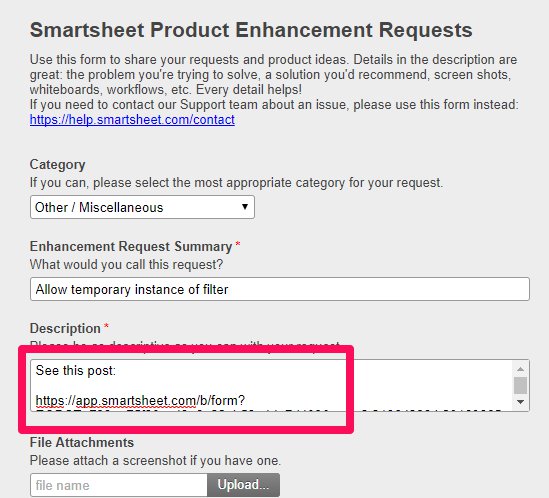 Comments
This discussion has been closed.