Welcome to the Smartsheet Forum Archives
The posts in this forum are no longer monitored for accuracy and their content may no longer be current. If there's a discussion here that interests you and you'd like to find (or create) a more current version, please
Visit the Current Forums.
Encouragement!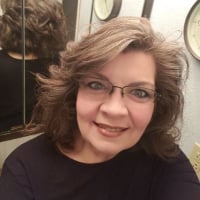 Good morning,
I sent an update request to one of our producers and only included the applicable fields for her to know what needed done.
She clicked on the "Open Update Form" button and was quite pleased with it. I also appreciate that Smartsheet then auto-sends a message letting me know what she added/changed.
Then she sent me a follow-up message saying, "That's a really cool way to do it, by the way! ;-)"

Thought you just might like to know, first-hand, how users are appreciating the practical enhancements that also save time.
Keep up the good work!
Blessings,
Loann
Comments
This discussion has been closed.