Pull the automated count of elements
Hi all,
I noticed that when I'm creating a report using the What? button I select the column that I need to show, it automatically shows me the elements found for that column, and what a surprise that those elements contain the included count number.
My question:
Is there a way to get that counting number, instead of making a separate sheet to do the counting purpose?
Please see below a screenshot to clarify my question.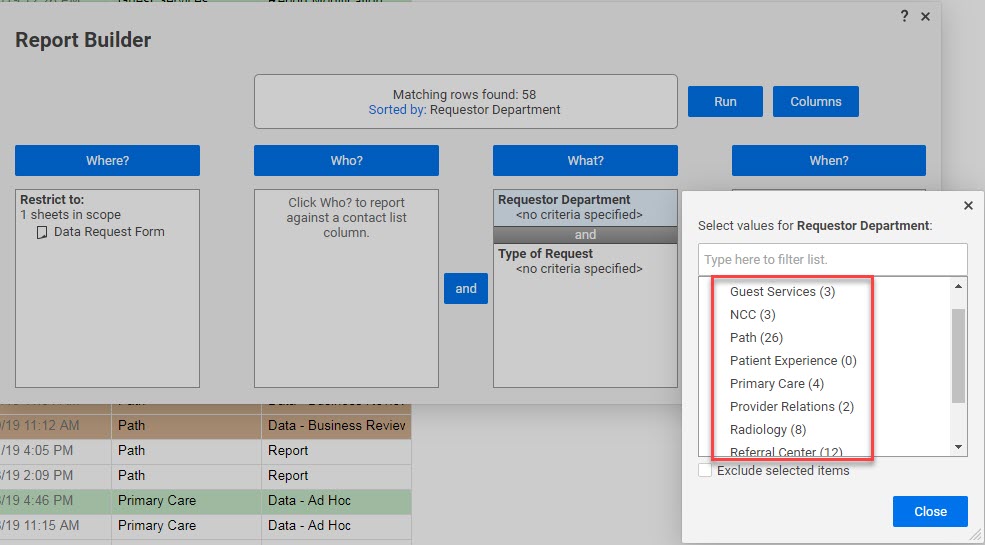 Comments