Report using multiple sheets

Hi...I would like to build a report from 2 sheets.  Taking most of the columns/rows from the first sheet "Summary View" and then just one column of data for the color the RYGB color status from the "SP Automation -Internal" sheet.  I have tried to add this missing data point into the "Summary View" sheet but I am at the max for sheet references.  So I was hoping a report could help bring this information together (like you would with MS Access).  The resulting report is formatted correctly to show the column layout coming from the Summary sheet, it is pulling in the Health color correctly, but it is missing the % from the Summary sheet.  Is this report view possible?
Thanks for your help!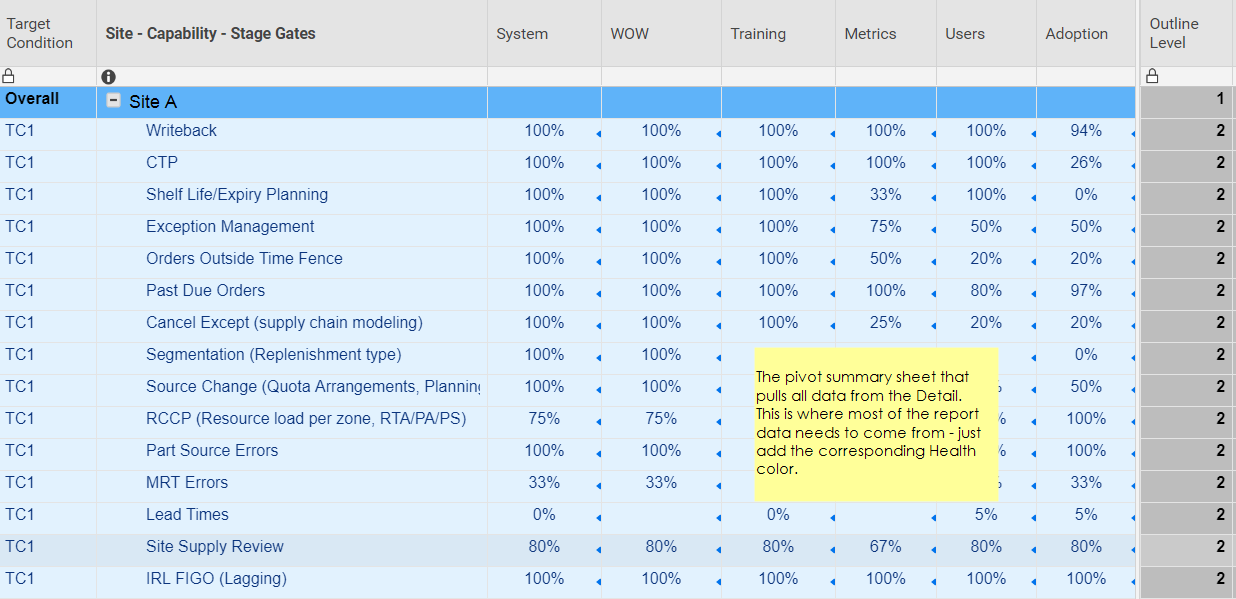 Tags:
Comments