Filter for Current User - View on Dashboard not working as planned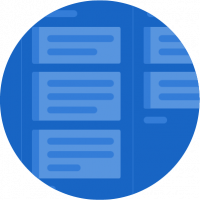 Hello Smartsheet people,
I have a report that is pulling in all open tickets from a single source sheet, and I want the report displayed on a dashboard. I want this specific report to only show the tickets assigned to the current viewer of the dashboard.
The 'has current user' filter is on, and the column type is a contact column. Yet, my boss can only see my tickets, and nothing that she has assigned to her.
What am I missing? Or is this a feature of Dynamic view
-Matt
Tags:
Answers