Survey Score Formulas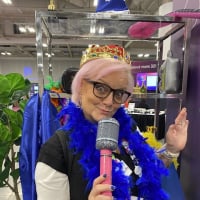 Hi!
We are launching a customer satisfaction survey this week. When completed, they will want a dashboard showing results. We have 5 departments with 2 questions each. The scoring is shown in screenshot below.
I need to create a formula that will tally results and also give average score. My problem is that it's not just numbers. I'm assuming I will need a helper column for each question. Is it an "IF/Then" formula? Suggestions?
Darla Brown
What you meditate on, you empower!
Overachiever - Core Product Certified - Mobilizer - EAP
Answers
Help Article Resources