💭 Help Shape the Future of the Community Platform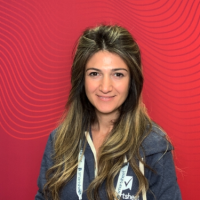 Hi Smartsheet Community! 👋
I'm Arsineh, Sr. Community Manager and newest member of the Community team here at Smartsheet. I'm looking forward to getting to know you and learning from each of you as our team works to make the platform a more valuable resource and a more enjoyable experience to use.
Your feedback and ideas will help shape the future of the platform so please take a few minutes to share your thoughts in THIS SURVEY. (We know your time is valuable so we've kept it short) 
On Thursday, May 5th we'll be reviewing survey results and sharing general themes with you.
Thanks in advance for participating. 
-Arsineh
Tags:
Comments