Formula to populate a "Year" if Create date falls between 2 column dates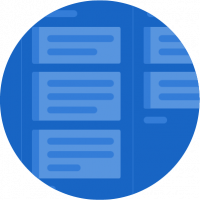 I created a form that request the Calendar year for funding. They range from 2022 to 2028 and each year has Quarters. Sample quarter is between April 15 - July 15 so if I want the formula to populate me a Calendar year 2022 if the create date falls between the April - July dates. Here is the formula that works but is missing the end date. =IF(Created@row > [Begin Date]@row, "2022").
This will populate on the sheet so the applicants don't erroneously pick the wrong calendar year and remove the field from the form. Our sheet will be able to do the math for the applicant.
My date fields are Created, Begin Date and Cutoff Date.
Tags:
Answers
Help Article Resources