Changing cell value based on another cell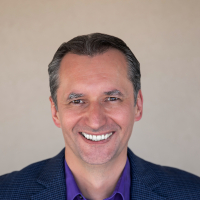 Hi all,
After tackling several programming languages I have a seemingly simple task that I got stuck with in Smartsheet. Let's say you have Score and Max Score columns in a row. Score is changed by automation. It can go up and down. I want to store the value of Score in Max Score but only if Score is larger than Max Score. (which is the definition of max score anyway).
How do you do this? IF could determine the condition but if it is false, there's no way to say "keep what you have currently." Automation can change the cell value but I don't see how I can set a cell value based on another cell value and not an absolute value I type in.
Answers