Email Contact Copy-pasting from Excel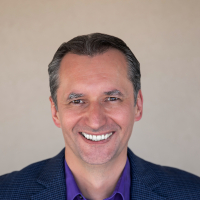 Hi,
I have a contact column in Smartsheet. I can select any of the contacts and it displays the name of the person. Now, I have an Excel sheet with a column where emails are. Plain text. Same email that one of the contacts the sheet already has. When I copy the email address into the contact column in Smartsheet, here's what happens:
The field shows the email address (instead of the person's name like usual)
When I hover over the field, it does show the correct name and the same email address
It treats the field as a different entry (different from another one where I select the same contact within Smartsheet), even the icon is different
How do I copy an email of a contact into Smartsheet so it recognizes the email and shows the name of the contact as normal rather than the email address?
Answers