April Question of the Month - Join the conversation and receive a badge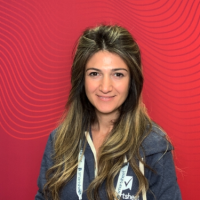 Hi everyone,
We're ready to kick off April  with a new question and opportunity for you to earn some badges and points while getting to know your peers!  
How would you like to see Generative AI applied to help you do more with Smartsheet?
Get creative or share a practical use case -- all ideas and thoughts welcome! If it's something you've already tried out. Let us know how it went!
(Share your answer in the comments below.)
What inspired this month's question? With new generative technology like ChatGPT and DALL-E making recent headlines, we've seen a growth in curiosity and interest around what this means for each of us in the way we engage with the world, the work we do, and how we collaborate with one another. Last month, Ben Canning, Senior Vice President of Product at Smartsheet, sat down to discuss how generative AI will enable Smartsheet users to be even more effective. 
Now we want to hear from you! Drop your answer in the comments below.
About Question of the Month:
We kick off each month with a new question. These monthly ice breakers are just one way to help you get to know your Smartsheet peers and rack up some badges and points in the process.
Everyone who participates by answering the question prior to the end of the month will automatically receive a unique participant badge once the question closes at the end of the month.
In addition to the participant badge, the top three answers based on Community member votes will receive the Top Answer badge. To vote on an answer click on the upvote icon associated with an answer in the comments below. Multiple votes allowed and encouraged!
Tags:
Comments
This discussion has been closed.