Task Notification From Template for New Project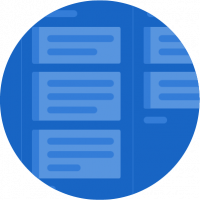 I'm wondering if there is an easy way or best practice for this...
We do many of the same type of project (all same tasks, assignments, etc) for different 'builds'. We have a project template which contains all the proper columns, etc. including assigned to. When we have a new 'build' we simply save the template as new with the name of the new build, change a key date (which calculates all the new dates) and that's it, new project is ready to go.
What we want is when we save the template as a new build for all the assigned to contacts for each row to be notified they have new tasks for this new build.
I know we can easily do an automation that sends the notifications if assigned to changes but in this case all the assigned to are already pre-entered from the template.
We've been creative in doing different automations based on different criteria but nothing seems really straightforward or what I would call a best practice.
Does anyone have a suggestion on the easiest and best way to handle this?
Thanks...
Answers