Welcome to the Smartsheet Forum Archives
The posts in this forum are no longer monitored for accuracy and their content may no longer be current. If there's a discussion here that interests you and you'd like to find (or create) a more current version, please
Visit the Current Forums.
Applying formula/conditional formatting to an entire column + hiding the column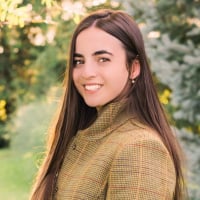 Hi all, I am using the LEN formula in one column ("EN title character count") to show the number of characters in another (column "EN title") then applying conditional formatting to this column ("EN title") to show as bolded and red when the character count is greater than 80. This works perfectly, but I'd like to be able to hide the "EN title character count" column and shove it so the end of my sheet as we don't need to actually SEE the count, only see the bolded red title when the count is over 80. However, when I hide the column the formula doesn't seem to stick when I have new form submissions (which is the only way information is added to this sheet other than when I make manual changes). The formula worked in the new rows via form submissions when unhidden, but once that "EN title character count" column was hidden it no longer worked. Is there any way to apply my formula to the entire column so that this doesn't happen again? Let me know if I can clarify anything. Thank you!
Comments
This discussion has been closed.