Welcome to the Smartsheet Forum Archives
The posts in this forum are no longer monitored for accuracy and their content may no longer be current. If there's a discussion here that interests you and you'd like to find (or create) a more current version, please
Visit the Current Forums.
Formula help...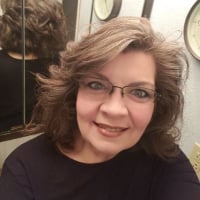 I've tried a formula that seems to work, in that it doesn't give me the lovely "Unparseable" or "Missing Operator" message.
Here's the scenario:
If Column A (text column) contains "These words" then Column D (date column) = Column B (date column).
Column A does contains the needed words, and Column B is a date. But Column D isn't populating the date - it's just blank. 
Is Column D not allowed to be a Date column type? I need it to be, but having this formula would reduce the chances of someone forgetting to populate the date into both columns. I have to have the "These words" qualifier.
Blessings,
Loann
Comments
This discussion has been closed.