Text in quotes not case sensitive anymore?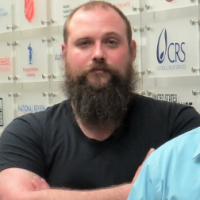 Has anyone else noticed that text within quotes is no longer case sensitive? I had noticed that column names weren't case sensitive anymore a while back which wasn't an issue because when you name a column, case doesn't matter. You can't name a column as "Column" and then name another column as "column".
But this is the first time I have noticed this within quotes and it could cause me some issues.
In the screenshot below you will see that [Column2] is set as a checkbox column with a very basic formula in it to check if the Primary column contains the text of "Yes".
The row that contains "yes" is checked even though the first letter is not capitalized.
This could be helpful in some cases, but it could also hinder other cases.
.
Thoughts anyone?
I personally would prefer if it were case sensitive. It would allow me to be much more specific with criteria. If I am not too worried about capitalization I can always use an UPPER or LOWER function very easily.
I have one case in particular where I am using a conversion table and the upper case version of a letter could have a different value than the lower case version. I need to do some further testing, but if I am using an INDEX/MATCH to pull from a conversion table, will it pull the correct value based on upper vs lower case?
I will revisit this post after further testing, but this could have some major impact on things. At least for me it could...
Depending on the results, I may end up having to put in a Product Enhancement Request to change it back.
Tags:
Comments
Help Article Resources