Streamline document workflows right from Smartsheet with the new DocuSign integration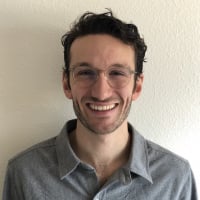 Maxwell Griffith
admin
Hey Smartsheet Community,
As of today, Smartsheet is pleased to announce the new DocuSign integration is avaliable for all customers on Enterprise and Premier Plans!
How does the DocuSign integration help?
With the DocuSign integration, customers can now seamlessly create custom documents with row data, send them for signature, and track the signing statuses — all from Smartsheet — in order to save time, reduce costs and errors, and ultimately drive their business forward. There is a big market opportunity here.
In app functionality examples provided below:
Combines two inputs — an existing DocuSign template and the data in your sheet — to create and send out documents that are customized for each row.
Create and send custom documents in minutes
Increase visibility and act faster with real-time statuses
Sign and centralize your documents all in one platform, now with Smartsheet + DocuSign.
Comment below ⬇️ with your thoughts and feedback on Smartsheet's latest integration!
Best,
Smartsheet Community Team
Popular Tags: