Welcome to the Smartsheet Forum Archives
The posts in this forum are no longer monitored for accuracy and their content may no longer be current. If there's a discussion here that interests you and you'd like to find (or create) a more current version, please
Visit the Current Forums.
Cell linking from Report?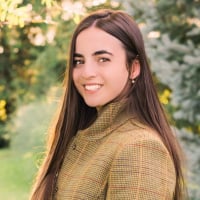 Hi all,

I have a question and/or suggestion regarding cell linking. I have a master sheet that needs to pull cell links from multiple sheets which have very specific parameters. The sheets that we are pulling the cell links from all contain vast amounts of data, so we've created a report to pull the specific data that we need. However, there doesn't seem to be a way to cell link from the report to our master smartsheet. This would be of great use to us instead of having to hand-pick the specific rows we want from each sheet to link into the master.
Any chance this could be implemented, or does anyone have a workaround? Our master sheet cannot be a report or I would have done so.
Tags:
Comments
This discussion has been closed.