FAQ: Where do I leave feedback for the Community and/or Product?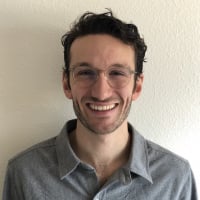 Hey Smartsheet Community,
Our Community Team is excited to announce the launch of our Customer facing Community & Product Feedback intake forms to the Community!
These forms are located within the top right hand side of our main navigation (screenshot provided below), titled "Product Feedback" and "Community Feedback." Within each of these two forms, YOU as an active member within Community have the opportunity to provide meaningful feedback and suggestions to enhance the platform, as well as the Smartsheet product itself.
You may be asking yourself a few questions about how these responses are received and when will they be displayed live within Community and/or the Smartsheet App.
To alleviate any of the uncertainty, we'll provide a high level overview of the intake process through this discussion, and if you have any questions please feel free to drop a comment below. ⬇️
What is the average time it will take to have a bug/issue resolved? Our team projects any non development related issues can be taken care of within 5-10 business days.
What is the average time it will take to have a design/feedback/functionality request put into effect? These kinds of requests may take longer than normal, so based on the priority level and our current teams roadmap, these requests could either be open up to 20 business days or marked as "We'll revisit at a later date." You will be notified if the action item cannot be fulfilled now.
How will I be notified if my request is being worked on or completed? You will receive an email notification from our team within 24-48 hours (within normal working business hours) informing you the status of the request (this only applies to the Community Feedback form). Once our Community team has gone through each stage of the review process, we'll notify the requestor of the result via email communication.
Continuing on from question #3: Is the Community Team facilitating responses to both the Community and Product Feedback forms? Our team is only handling intake of the Community Feedback form at this time. The Product Feedback form is being monitored by another department at Smartsheet, so the wait times, bugs/issues, and more regarding the Smartsheet Product itself may be handled differently. We are excited as a Community to provide the Product Feedback form as resource within the platform in order for members to quickly fill out a request without having to leave our site.
Our team hopes both of these feedback forms enhance your experience with Smartsheet and the Community!
If there are any additional questions, comments, or concerns, please follow up within the discussion comment section below.
Thank you!
Maxwell from Smartsheet
Comments