[UPDATED] Community Reward Program 🏆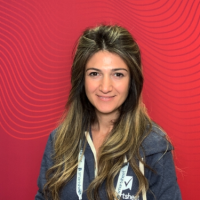 Hello Smartsheet Community,
We value the way you support and encourage one another and want to recognize your efforts with our Community Reward Program. As you engage with the Community you'll level up and unlock rewards including swag, and access to previews and beta features. 
Curious? Read on to learn more about our complete reward offerings!
Points, Badges & Ranks
1. Earn Points 
A point value is assigned to each badge you earn
Earn points based on your activity: provide an answer to a question; engage with others by tagging them in a post; have your answer selected as a helpful solution and more!
Find a complete list of how points are allocated here.
2. Earn Badges
Review all available badges - some are only available for a limited time so check back often!
Earn Badges by making positive contributions, joining groups, engaging on the Community platform, becoming certified or being a power user of the Smartsheet product.
Note: Many badges will be automatically assigned to you once you complete an action or set of actions, but you can also request a badge following these instructions:
Make sure you're logged into the Community
Click on the Badge that appears within another Community Member's profile or on the Badge Dashboard.
On the Badge page, click the Request This Badge button 
In the window that appears, type a note to our team and click Send Request
3. Level Up Your Rank
Level up within the Community to unlock rewards by being an active participant and by collecting badges and points for key milestones.
Your Rank will display on your profile next to your name whenever you post or comment.
Rewards
As you level up you get access to private groups, surprise swag and access to exclusive invitations and new beta features and functionality. Additionally, you can get considered for the Community Champion program.
Recognition
You'll have opportunities for being highlighted on our Weekly and Monthly Leaderboards. 
We also feature a Member Spotlight each month showcasing a member of the Community. Do you know someone in the Community who should be next month's Member Spotlight? Nominate them here.
Questions or feedback?
We want to hear from you, please drop a comment below or create a post in the Community Platform Feedback topic so other members can vote on your request.
For questions on moving your points and badges to a new Smartsheet account, please refer to the FAQ on Badge and Point Migration.
Program rules
Your participation in the Community Rewards Program (the "Program") is entirely voluntary and Smartsheet reserves the right to update the terms and conditions of the Program at any time by updating the relevant terms on the community.smartsheet.com website. Smartsheet employees are not eligible to participate in the Program. 
By participating in the Program, you acknowledge that you are (i) over the age of eighteen, (ii) a credentialed Smartsheet User (as that term is defined in the Agreement governing your access to and use of the Smartsheet Services), and (iii) not otherwise prohibited by your employer or by law to participate and/or receive prizes or incentives related to the Program. It is your responsibility to review any policies or information relevant to your participation in the Program. If Administrators determine a member has cheated and gamed their way to a rank in order to qualify for rewards, those rewards are forfeited.
Upon your written request and if required, Smartsheet will provide a statement of the value of any prize or incentive provided. You are responsible for any costs and tax associated with your participation in the Program or receipt of a gift or incentive, including reporting requirements.  
Under no circumstance will Smartsheet be liable for any damages arising from your participation in the Program.
Comments