How can automation change a cell value without the appropriate approval workflow trigger being met?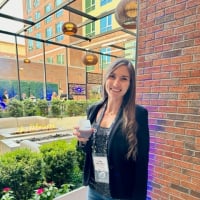 This one is a doozy and I feel like I must be missing something obvious, so bear with me:
According to the activity log on my sheet, the status of three rows was updated to "04 Shareholder Review" by Smartsheet Automation this morning (6/8/23):
The problem is that all three rows had already been fully approved and sitting at later statuses already (status are sequential by number). In other words, the automation moved them backward in the process and triggered new approval requests that confused the shareholders who had already approved the rows earlier this week.
The only automations I have that change the status to "04 Shareholder Review", are tied to an approval request completed by the managers. In other words it should only move to shareholder review status when either Reviewer 1 or Reviewer 2 (if applicable) approves.
However, I checked the cell activity for the Reviewer approvals and they were all approved two days ago and triggered the initial move to shareholder review/approval at that time:
Since the reviewers did not complete new approval requests this morning, how did the row status change?
Tags:
Answers