Lock or Store Date/Value Solution without using Zapier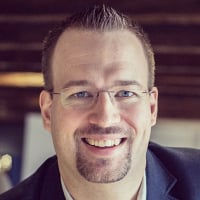 Hi all,
I hope you're well and safe!
I've developed a solution that lets you store the date or value.
You'd use the copy-row automation and a VLOOKUP or combination of INDEX/MATCH to make it work.
We'd trigger the copy-row to another sheet and get the created date/other value and then use the VLOOKUP/INDEX/MATCH to get it back to the main sheet in another so-called helper column. As long as you have a unique id/value that we can use, it will work.
Also, this opens up more options with auto-numbering and similar.
Depending on other workflows, you could reuse one sheet for multiple workflows.
I hope that helps!
Let me know if you have any questions!
Stay safe and have a fantastic day!
Best,
Andrée Starå | Workflow Consultant / CEO @ WORK BOLD
✅Did my post(s) help or answer your question or solve your problem? Please help the Community by marking it as helpful. It will make it easier for others to find a solution.
Comments