API sheet changes and Activity Log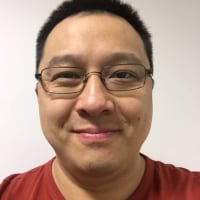 Hi everyone,
Hoping the great minds here can help solve a mystery.
We recently implemented Control Center (first started using it on 5-Aug) and one of the manual tasks we've set up a workflow to notify our admins to complete each week is to update the Control Center generated link in our demand management sheet to show 'Dashboard' in the display text rather than the full project name. [It seems Control Center doesn't have a mechanism to allow the update or definition of this upfront in the blueprint configuration].
End result is it looks like below, making dashboards and reports show consistent text in the link column rather than a potentially long project name:
I noticed this morning that the display text in the dashboard link column in the Demand Management sheet had all reverted back (showing the full project name). On looking at the Activity Log, I saw the below:
Every row had its display text changed from 'Dashboard' to it's previous value.
When I hover over the gear icon at the right hand side of each activity log entry, it says "API - Integrated App". What I can't figure out is what the possible apps are that integrating with the sheet and doing this. I've checked Data Shuttle and we don't have anything scheduled or anything created. We have a number of Dynamic Views but nothing that would update that column.
It has only happened once (19-Aug) so not even a weekly job of some kind, since it never happened on 12-Aug (the first Friday after we started using Control Center).
Thanks in advance for any insight or suggestions the community can offer.
Sing
Answers