Welcome to the Smartsheet Forum Archives
The posts in this forum are no longer monitored for accuracy and their content may no longer be current. If there's a discussion here that interests you and you'd like to find (or create) a more current version, please
Visit the Current Forums.
Recurring sending of a report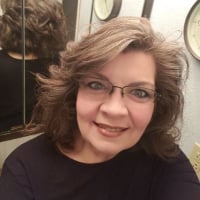 We find ourselves needing to send a report on a recurring basis on the 1st & 3rd Friday of each month. However, when there is a 5th Friday, we'd like to have the report sent then, as well.
There is the option to send on the last Friday, but that would include sending whenever that's the 4th Friday.
Currently, I have to manually set up the group twice - once for the 1st Friday and once for the 3rd Friday.

Perhaps an enhancement could be to have the option of sending on a recurring basis every 2 weeks.
Blessings,
Loann
Tags:
Comments
This discussion has been closed.