Recurring Alerts/Update Requests for an entire sheet.
Hi,
I have noticed that the criteria for sending update requests to an individual in a 'contacts' column can be set for a specific date, but I am looking for the ability to send a routine monthly reminders/updates to these individuals on a recurring basis.
It appears the functionality for routine updates exist at a Row level. I can send a monthly update for example, but only to a specific person in my directory, rather than to a individual in a contacts column. Combining these features will be really useful. 
I've attached what I am looking to do so that it hopefully is clearer that how I have described it above.
This would open the door to monthly / daily update requests and reminders, based on specific criteria, without needing to set up these alerts for every single row and managing who to send them to if people move around and are no longer responsible for the task/project.
If not already done, can you add to the pipeline of development / give an update on whether this functionality is likely to be added in the short term?
Many Thanks,
Lloyd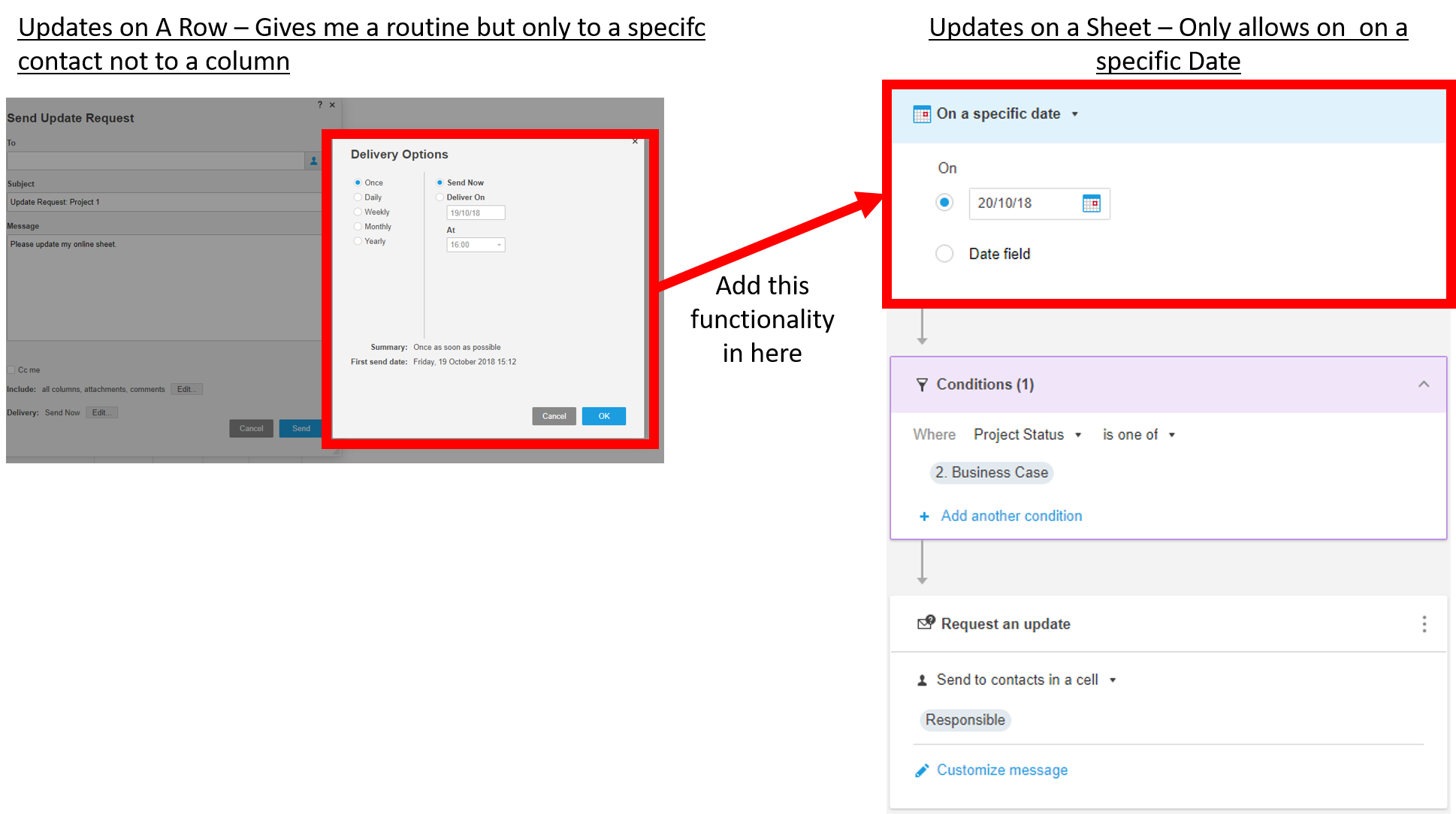 Popular Tags: