Resource Management Groups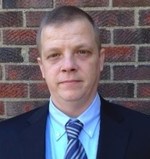 As a Project Manager I need to assign "Non Human" resources to tasks within my Smartsheet  project workflow.  Some of my project tasks involve using multiple computers for processing.  Depending on the size of the project, it can be anywhere from 15 to 100+ computers being allocated to that task for processing.  My company calls these computers "Fusers" and they are only used for crunching data and high-end processing that our projects require.  I need to manage each Fuser as a resource so that we don't over allocate the fuser when working on multiple projects and so that we know which Fusers are currently not being used and can be allocated to a task on another project.  
The "Assigned To" column is currently limited to only 20 resources per cell, so the work around for adding each Fuser as a contact/user doesn't work for us since most tasks will require us to use more than 20 Fusers.  Since I need to track each Fuser as a resource, we need the ability to group the resources and the ability to add that group within the "Assigned To" column.  Smartsheet will need to track the resources within that group, as far as allocation and resource management are concerned.  
This functionality is critical to my team and to anyone else who manages 100+ resources for any given task.  Since we are currently limited to only 20 resources per cell, the best option would be to allow us to group our resources and assign those groups to tasks.
Comments