October Question of the Month 💭 Join the conversation and receive a badge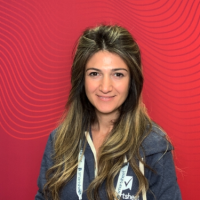 Hi everyone,
We're ready to kick off October with a new question and opportunity for you to earn some badges and points while getting to know your peers!  
What is one thing that scared you until you did it?
Could be joining a new company, taking on a new project, sky diving or something else. Drop your answer in the comments below and let us get to know you better.
About Question of the Month:
We kick off each month with a new question. These monthly ice breakers are just one way to help you get to know your Smartsheet peers and rack up some badges and points in the process.
Everyone who participates by answering the question prior to the end of the month will automatically receive a unique participant badge once the question closes at the end of the month.
In addition to the participant badge, the top three answers based on Community member votes will receive the Top Answer badge. To vote on an answer click on the upvote icon associated with an answer in the comments below. Multiple votes allowed and encouraged!
Comments
This discussion has been closed.